You know the feeling when you are reading through a blog and it just keeps going on forever and ever before getting to the point? Well, today we are going to make it short and to the point! We know your time is valuable and the propose of this post is to save time both when reading blog posts but also when navigating through the crazy world of furniture (we do also appreciate a good long captivating read, but in the interest of sticking to the theme we will keep it short)
When buying furniture it can be pretty overwhelming navigating the vast world of different styles and prices! Not only is there a plentitude of furniture to look through there is also a million different price categories and there is no way to categorize everything to eliminate all the pieces that you are not interested in.
And, while we all know that it can be great to spend an afternoon browsing through a million catalogs and getting lost in the wonderful world of designer furniture, we also know that deadlines don't always give us this option.
Furthermore, here at Interra Designs, we know that besides deadlines there are also criteria which need to be abided by when decorating a space, such as price, material, and functionality.
With this in mind, we have the ability to create cookbooks living up to all kinds of different criteria. We can, for example, create a Look-book with all our chairs under $ 200 which gives you more the 100 options for chairs both indoor and outdoor. Just look at all these different options, which can be further narrowed down – maybe just outdoors – maybe only recyclable plastics – maybe no plastics. You name it!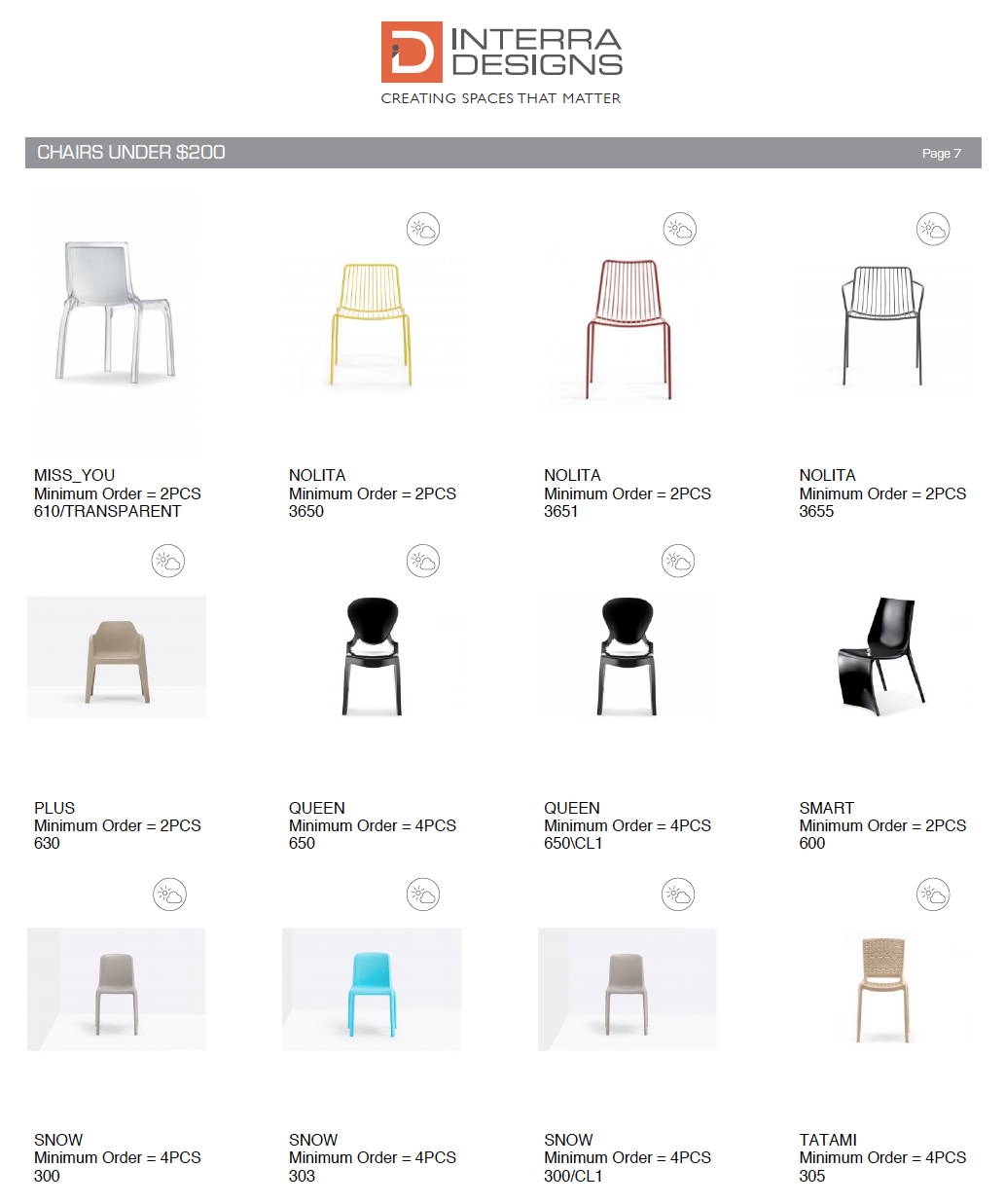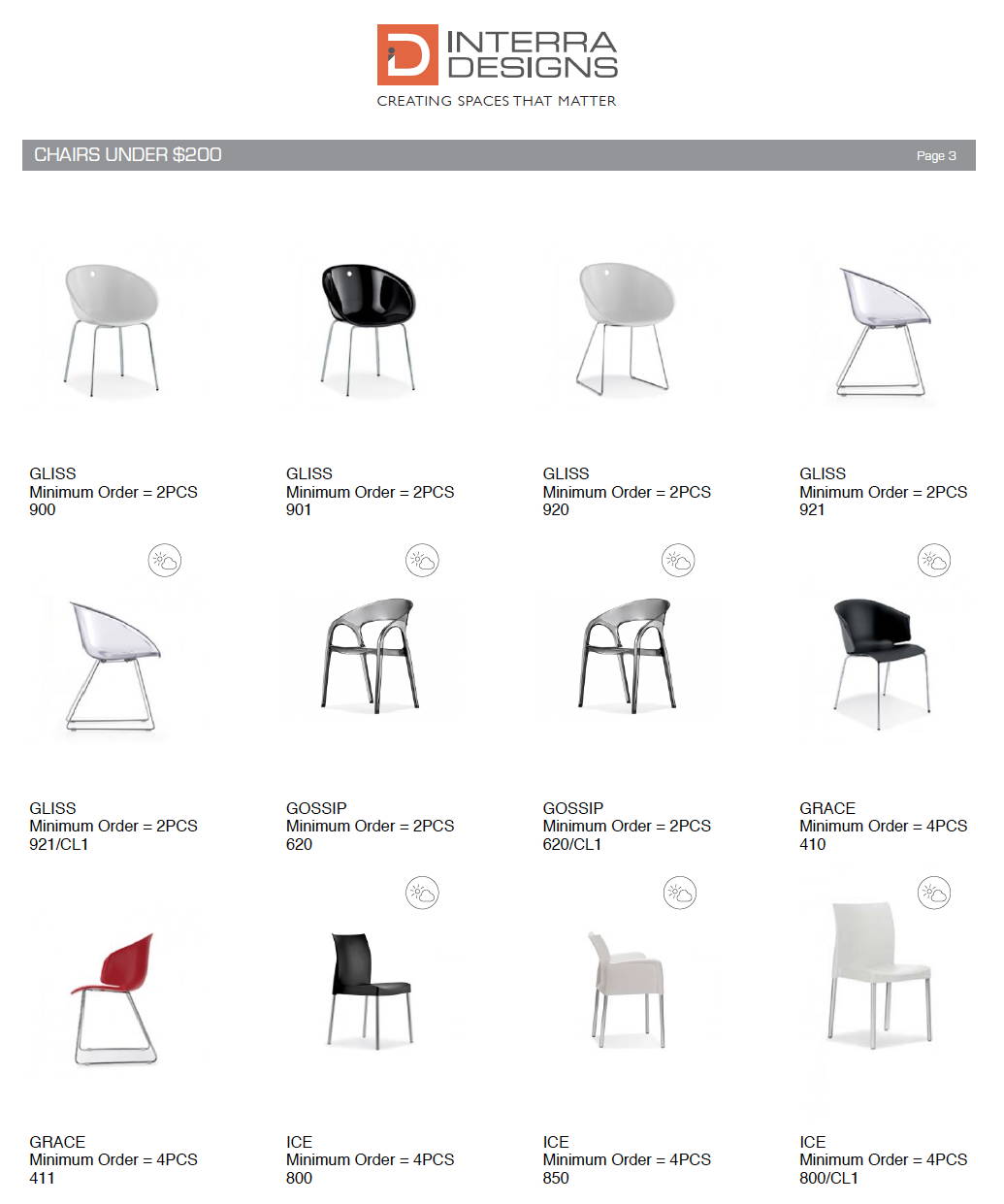 Whatever your criteria are, we are ready to help. Just let us know and we will make you all the Look Books your heart desires. Catch us on www.interradesigns.com, where you can request quotes through our quote builder or look through our amazing installations throughout the states. If you are the kind of person that needs to feel the furniture before making up your mind we have a full showroom in beautiful Laguna Beach, CA or visit Impact Hub in Santa Barbara to see our first ever living showroom.
Oh also, don't forget to follow us on Instagram, Facebook and LinkedIn, to keep up with all the awesome things happening at Interra Designs (I don't want to reveal to much but we do have some pretty exciting news to share with y'all really soon).