Last week Interra Designs attended HDexpo in Las Vegas with beautiful Italian furniture, delicious Italian coffee and amazing Italian champagne (We definitely had a theme.)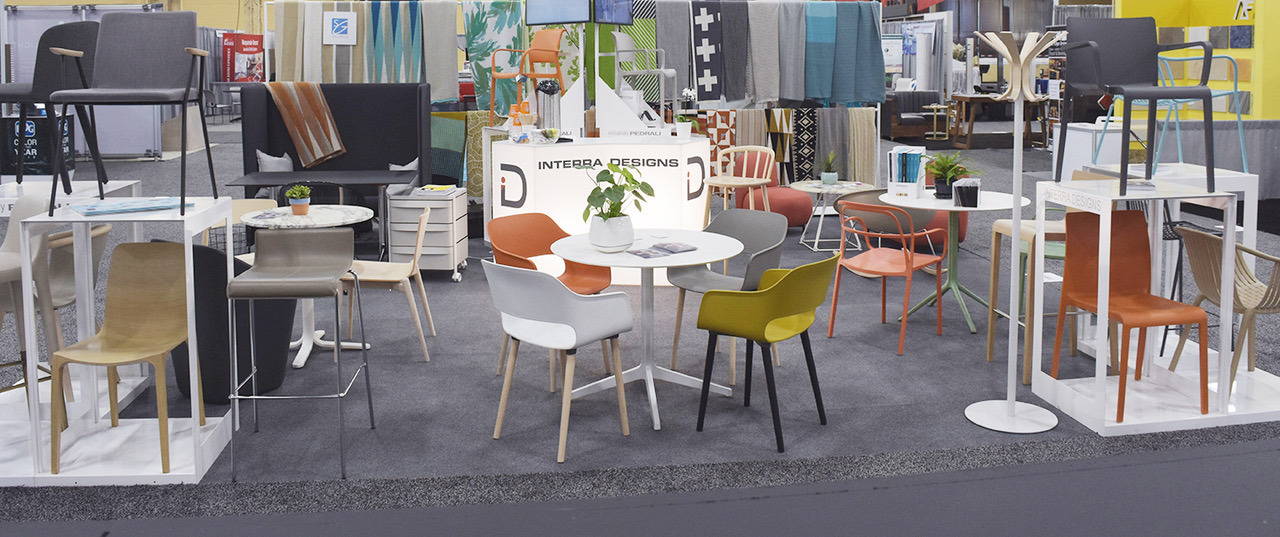 If you weren't lucky enough to catch us there, here is a little update on the products and the show. Also, check out our really cool booth, which we shared with super awesome Lori and Jill from In2Green. Like us, In2Green has a major focus on sustainability and recycling, which manifests itself through throws made with recycled cotton and plastic bottles — yep! plastic bottles!! (Seriously check them out, they're really cool. In2Green)
So the first interesting thing for us with this years HDexpo was that we were accompanied by Pedrali from Italy. They had a booth with a focus on upholstered pieces as well as the outdoor chair 'Remind' bedazzled with the 'Remind pixels', which we talked about in our last blog post.
This meant that we got to show prospective clients both the upholstered collections as well as what we had brought to the show, which gave us quite the collection of Pedrali classics.
So let's get to the juicy stuff!!! Since we did bring quite a good amount of stuff, I will talk about the 5 most popular Pedrali items in our booth at this years HDexpo.
Firstly, the Elliot table base. This piece continues to get a crazy amount of attention.
The clean lines and sleek look, as well as all the color options of the base, ensures a modern vibe. The many different styles and colors allow for the base to be paired with an array of different tops as well as chairs, making it an incredibly diverse base.

Secondly, the Babila chair generated a lot of interest.
The plastic shell makes it suitable for outdoors when paired with the powder coated legs. Now you might think the color would fade but Pedrali actually provides a 10-year warranty on all plastics for outdoors, so your mind is at ease (for 10 years at least).
I mean we could have a whole blog post only focused on the huge collection of Babila chairs and tables - and maybe we will at some point, but until then go check out the many different styles on our website. I am truly confident that there is something for everyone in the Babila collection.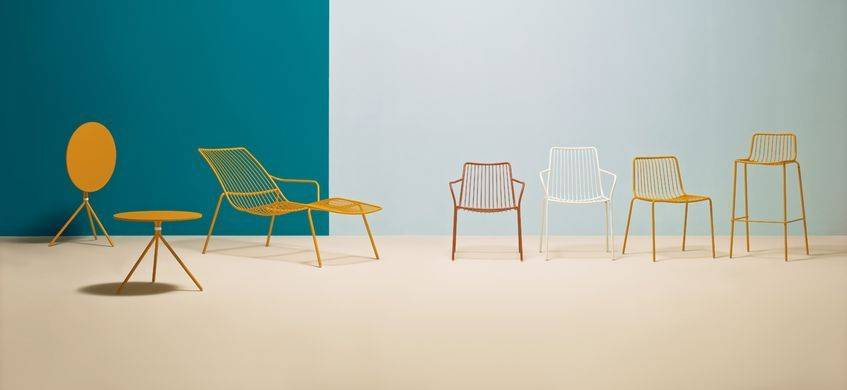 Moving on to the Nolita Chair. This is one of my favorite collections out of all the Pedrali products. Nolita was originally introduced in 1963 as Pedrali's first collection; a steel outdoor chair powder coated to withstand any weather condition.
The outdoors classic comes in many different styles; high back, low back, lounge chair, barstool, with arms, without arms and all of them with the option of adding a cushion. Now, I know this chair might look a bit uncomfortable to some, but to be quite honest it is REALLY comfortable — we always make sure to have people try it at the shows to prove how comfortable it is. Go check out the complete line here.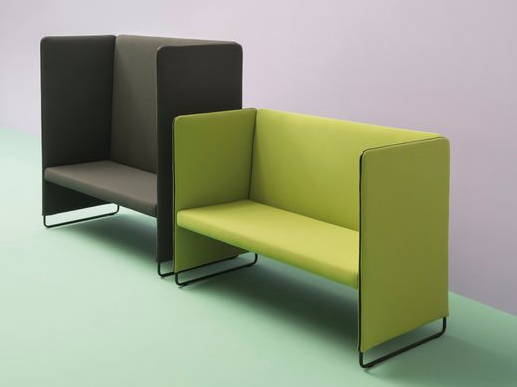 For the first time since we started showcasing Pedrali at trade shows, we brought a Zippo couch with us. The Zippo couch is great for a more comfortable working environment, where a bit of privacy is needed but you are still in open spaces, such as airports or co-working spaces - everyone knows that it is nice to have a little privacy in such places.
And speaking of, we recently entered into the world of co-working (subtle transition, right?) and fully furnished Impact Hub in Santa Barbara (stay tuned for our next blog post on co-working), where the Zippo couch was a must to create privacy while maintaining the co-working vibe.
Mini detour; back to HDexpo, we were pretty stoked to see the amount of love the Zippo got and we can guarantee that we will bring the Zippo next time too.
Last but certainly not least, Pedrali makes the most beautiful Marble tops. We had brought two and people could not get enough. However, Pedrali, being the sustainable company that they are, introduced the composite marble top last year; a marble top made out of the leftover pieces from cutting the marble tops. The composite marble tops are all unique and have a kind of terrazzo look to them, which is making a huge comeback in the design world (see below). There is nothing like quality sustainable materials!!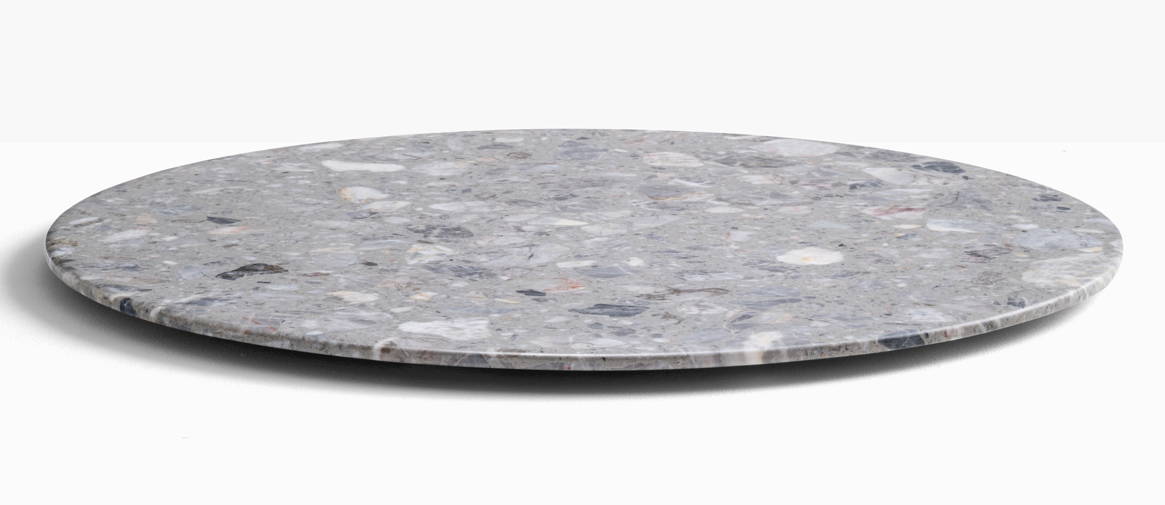 All in all, we had a wonderful time at HDexpo. There was a great vibe at the tradeshow and people showed us tons of love. We can't wait to be back next year (if you can't wait a year, find us at BDNY 2019)
Also, in the meantime, if you want to check out all the other Pedrali products or request pricing on any of the amazing product mentioned above, go to our website www.interradesigns.com 
Oh and also stay up to date on the latest and greatest by following our blog.